If you're curious, you'll have noticed that Les Oiseaux du Marais poitevin" bird park à Saint-Hilaire-la-Palud is one of the region's must-sees. With 70 species of birds and an abundance of flora spread over 8 hectares, there's plenty to marvel at.
---
But the reason I've come to talk to you about it today is that there's something new at the Parc ornitho': the restaurant with local flavours.

01. Meet David Hervouet, farmer - restaurateur
David's initial passion was vegetables, the marsh and its vegetation. After his studies, he set off to discover a number of countries, including the Netherlands, Tanzania and New Caledonia. These journeys enabled him to discover and learn how organic farming works: a culture adapted to its environment. When David returned from his trip, he was more enriched than ever, having found a farming technique that was in harmony with his ideas. That's how the idea of a locavore* table came about. What he wanted most of all was to share his passion for good vegetables, organically grown and seasonal. To be able to feed visitors to the ornithological park This is a way of giving new meaning to the food we eat (don't eat tomatoes in the middle of winter, for example!).
*Locavore: someone who only eats local produce, produced within a short distance of their home (Source: www.linternaute.com/).
02. Success!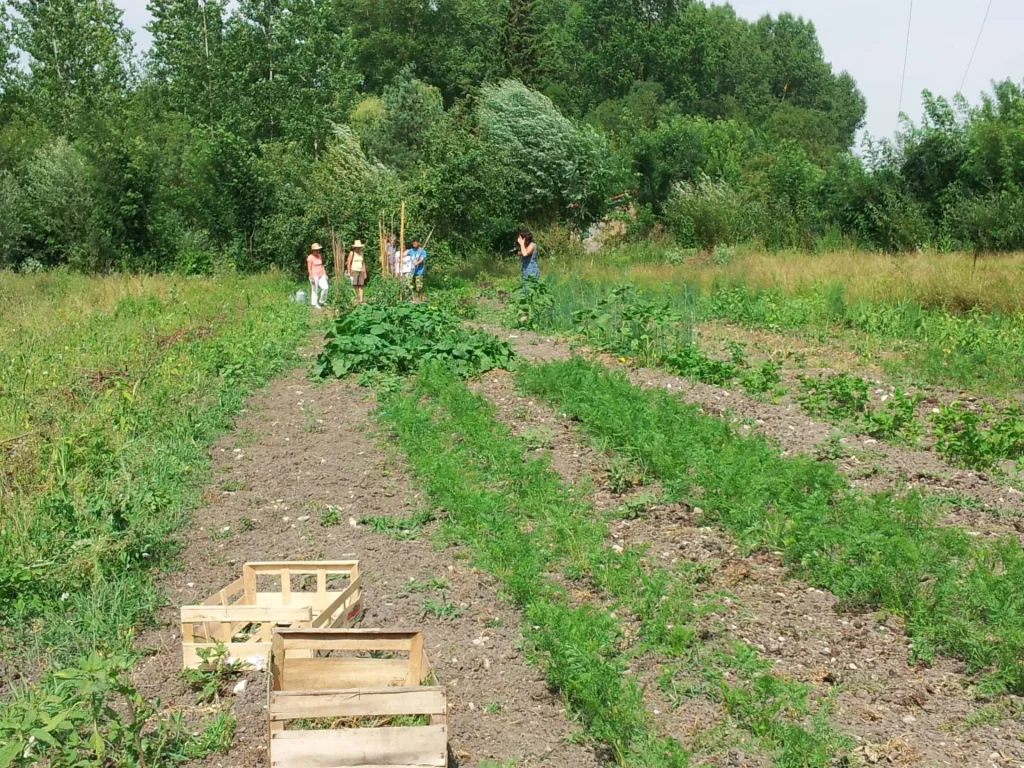 Ambitious, David is proud to have achieved his goal. At the start of the 2015 season, the restaurant opened its doors. After a year of renovations, the park is once again calm. The vegetables served on the plates are mainly those from the ornithological park, grown organically, as the treatments used are prepared in part with wild plants from the Marais. These wild plants can also be found on our plates, in our salads for example, and vary according to the season. Like the farci poitevin made with nettles, which is one of the dishes of the moment. All of this is accompanied by local produce, such as goat's cheese from the "Les fromages d'Emma" farm in the Marais. Saint-Hilaire-la-Palud.
03. The star dishes :
Here are just a few of the dishes on the menu for your taste buds to enjoy.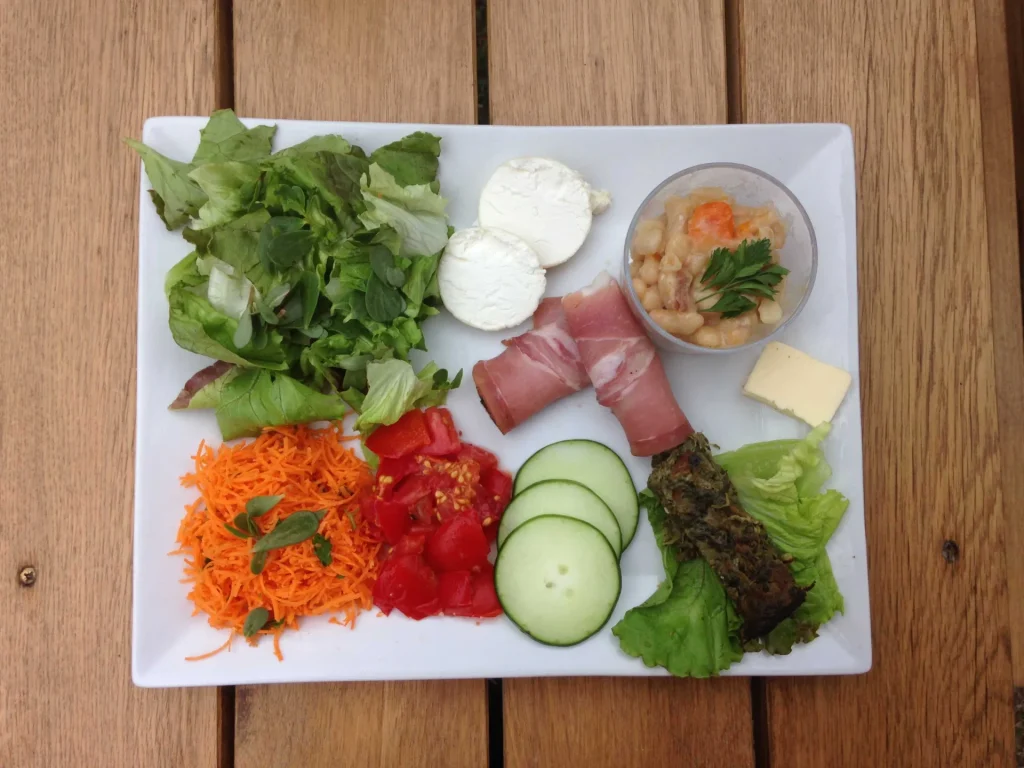 The market garden plate : vegetables from the garden, mixed green salad, traditional Vendée ham, goat's cheese from "Les fromages d'Emma" production
The traditional plate : vegetable garden crudités, mixed green salad, organic mogettes from Arçais produced by animal traction (using a horse and not a tractor!), poitevin stuffing with nettle, poultry liver terrine with pineau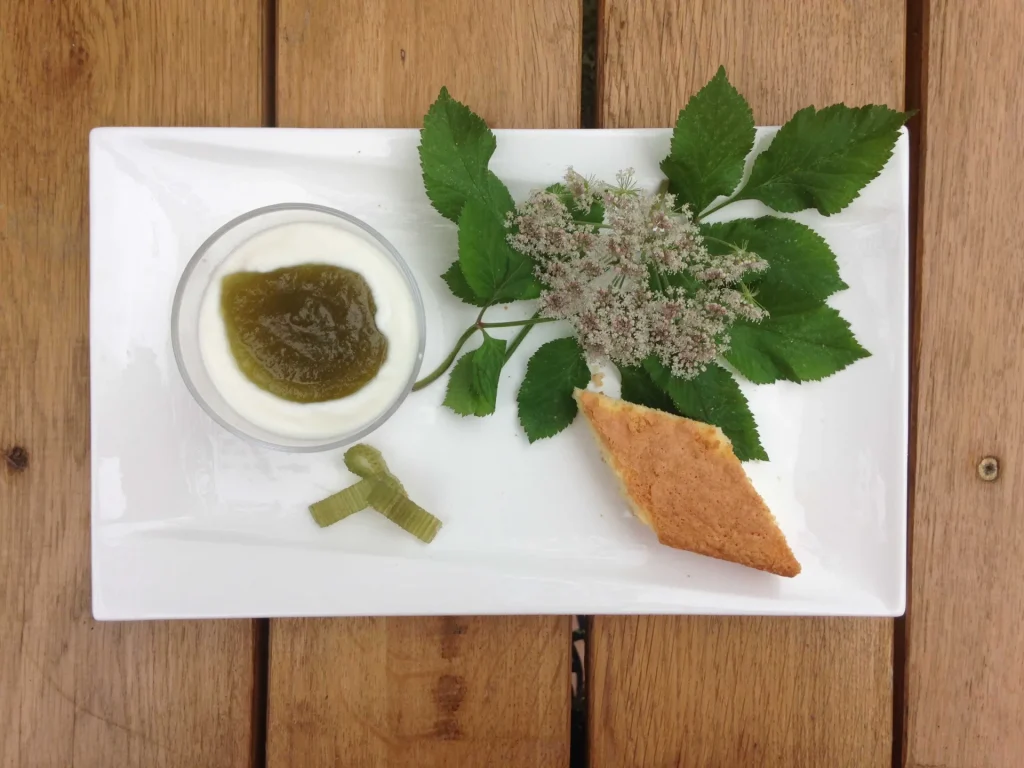 - The dessert that's all the rage: fromage blanc fermier from Benon (from cows that are still in the meadows and don't eat maize!), angelica jam from chez Pierre Thonnardwith candied angelica and homemade pineau cake.
The coffee is organic and fair trade (and yes, there aren't any coffee trees growing in the marsh yet!).
Get your forks ready!