Conches & Rigoles" associationfounded in 1985, is organising this event on the last weekend of July. endurance race in a traditional boat a sporting and cultural event to try out at the heart of the Green VeniceA miniature Amazon!
---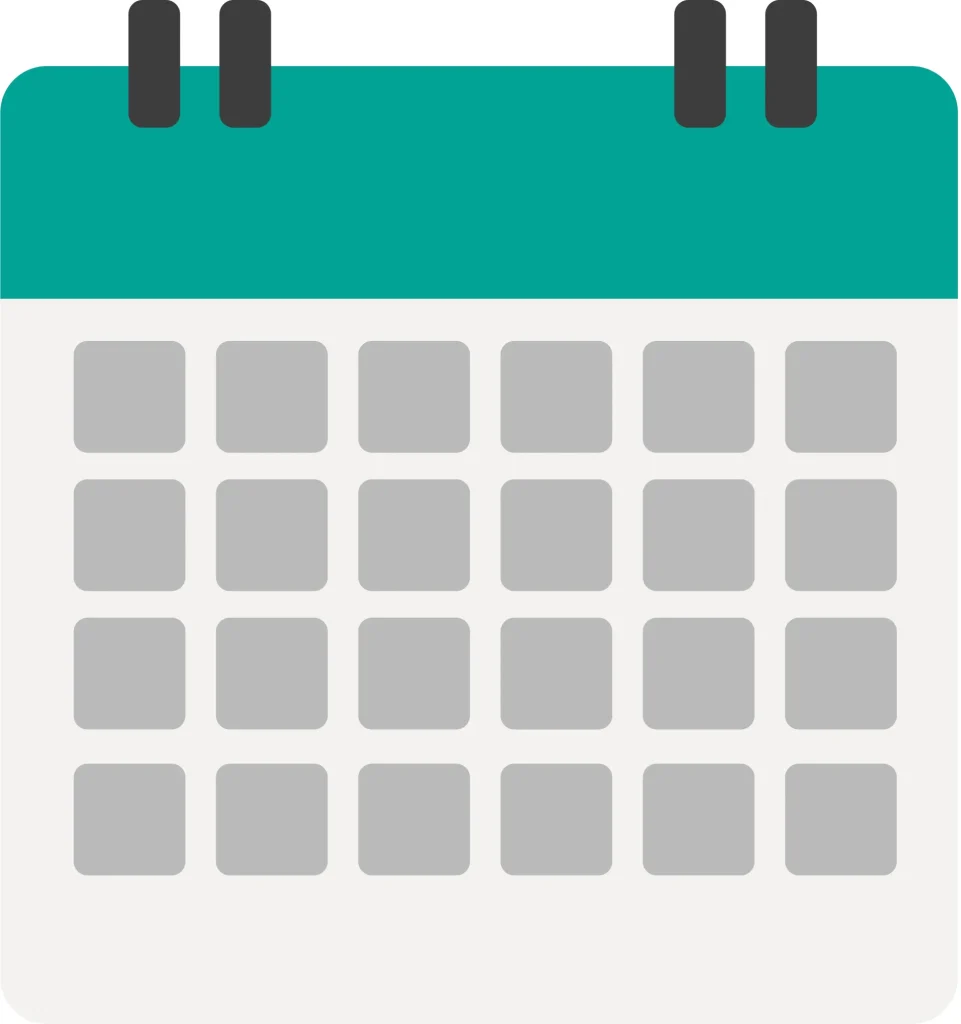 The dates
Saturday 29 and Sunday 30 July 2023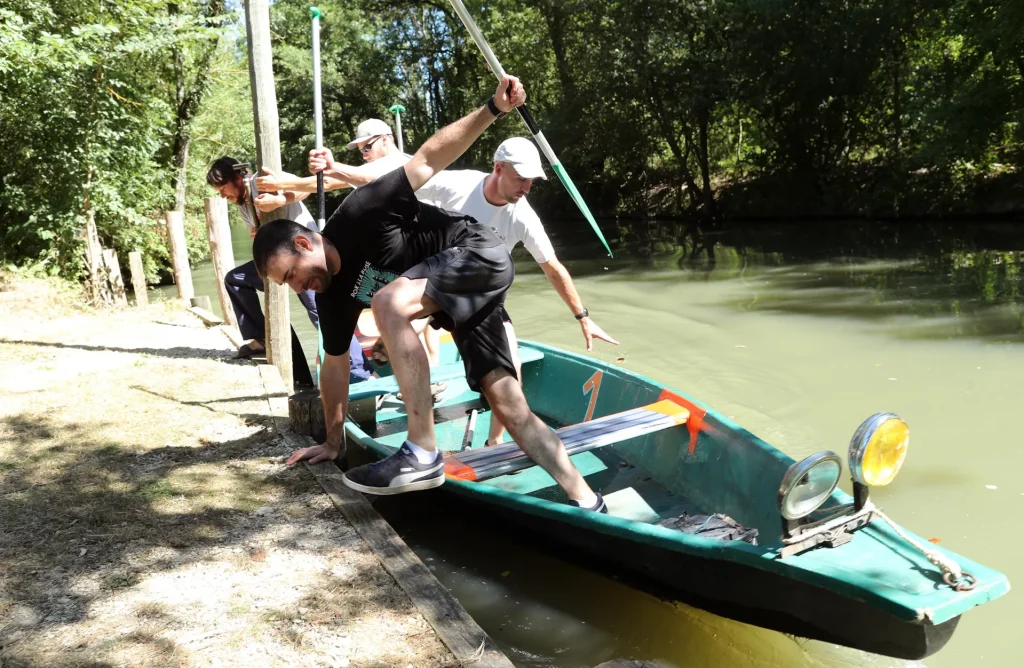 Over the course of a summer weekend, rowing enthusiasts will battle it out day and night on a circuit of more than 2 kilometres The winner will be the team that completes the most loops, with a record of 72 laps to beat. A real celebration of sport!
A parade of Unidentified Floating Objects (UFOs) made from recycled materials, glass water games, a garage sale, the aperitif-concerts... punctuate this fun and sporting event.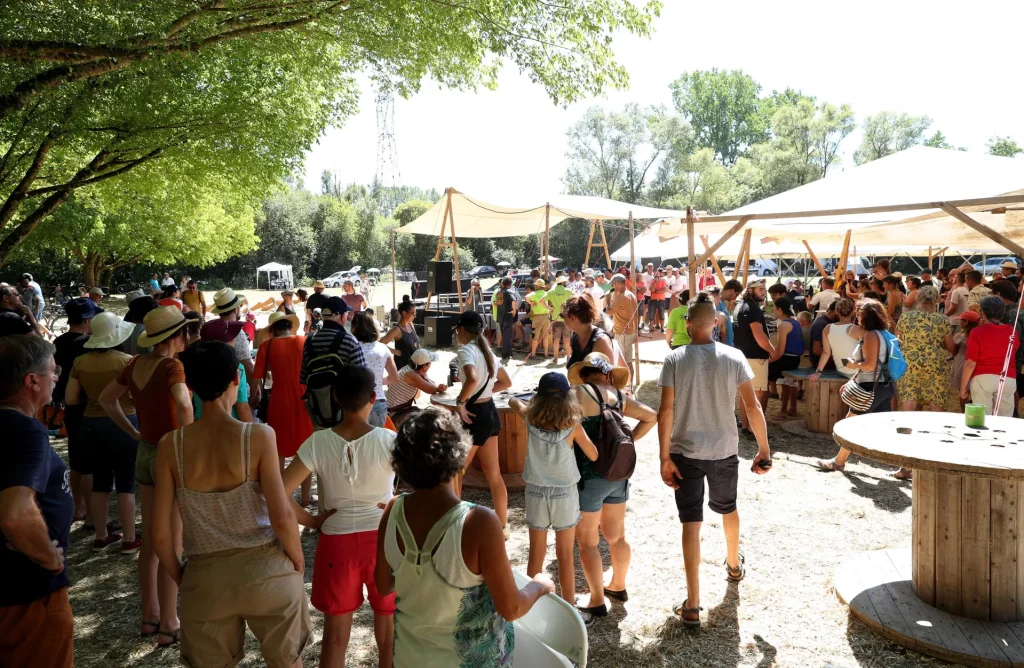 Did you know that?
The Poitevin Marshes is criss-crossed by 8,200 kilometres of waterwaysThe Sèvre Niortaise river system is made up of 800 kilometres of primary network under the responsibility of the State via the Institution Interdépartementale du Bassin de la Sèvre Niortaise, 1,100 kilometres of secondary network under the responsibility of the marshland syndicates and 6,300 kilometres of tertiary network maintained by the owners of the marshland.
Good to know
Team
Age Minimum age: 18
4 competitors 2 by 2 for team changes
Medical certificate required for each team member
Registration
15€ per person
Two photos with your name on the back
Assigning team numbers will be on a first come, first served basis.
Departure - Arrival
Saturday 29th July 2023 à 3 p.m.
Sunday 30th July 2023 à 3 p.m.
A look back at 2018