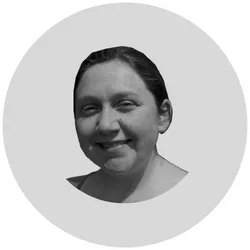 For three days, the Château du Coudray-Salbart has returned to its medieval roots, immersing visitors in the daily life of the Middle Ages.
---
The stage is set, you are in the heart of a fortress This 12th-century castle was once one of the most powerful and original fortresses of its time.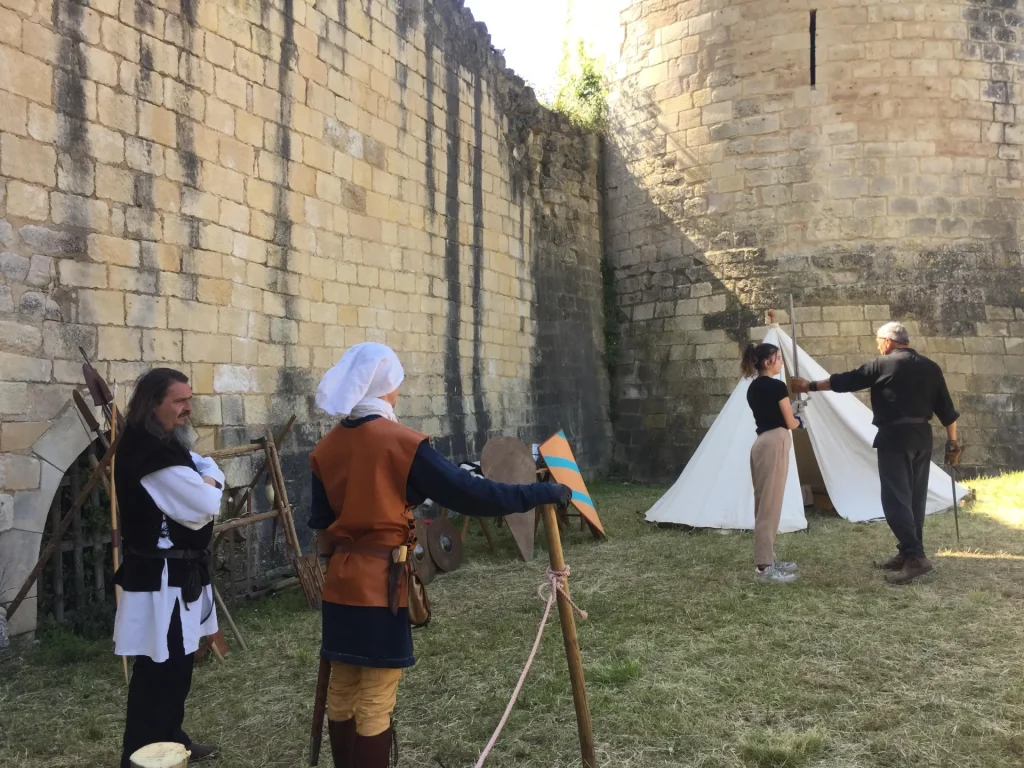 In the Lower Courtyard, a doctor explains how to remove arrows from wounded soldiers. Urban legends be damned, the surgeons of the time had to guide the arrow so that it came out the other side without hitting any vital organs in the process. We then move on to the High Court, where the camp presents us with theknight training sword-fighting, archery and medieval cuisine, as well as beverages and olfactory discoveries such as moringa and hyssop! Not forgetting weaver or the calligrapher which tells us which feathers were selected for writing (the remiges!) and that there were some for right-handers and others for left-handers.
Wooden games, a horseback ride and even a storyteller waiting for you in one of the towers, young and old alike will have a feast for the eyes and ears thanks to the Compagnie Plantagenêt which has set itself the task of explaining, through a itinerant campThe exhibition shows how the men and women of the time lived. Quite a programme!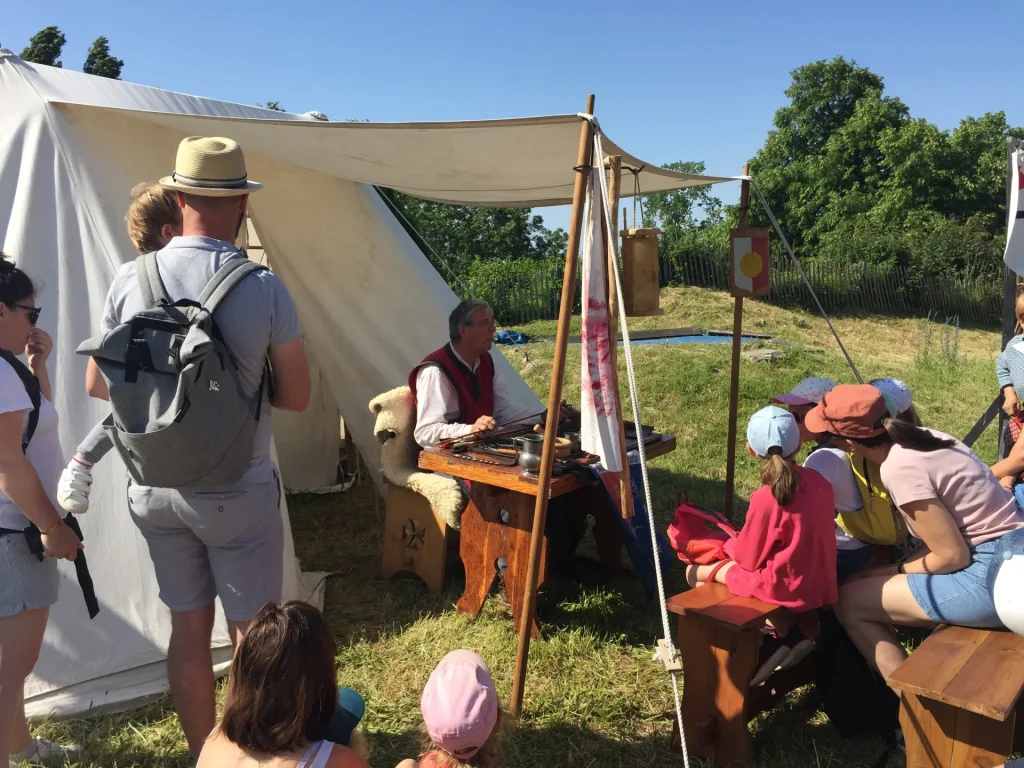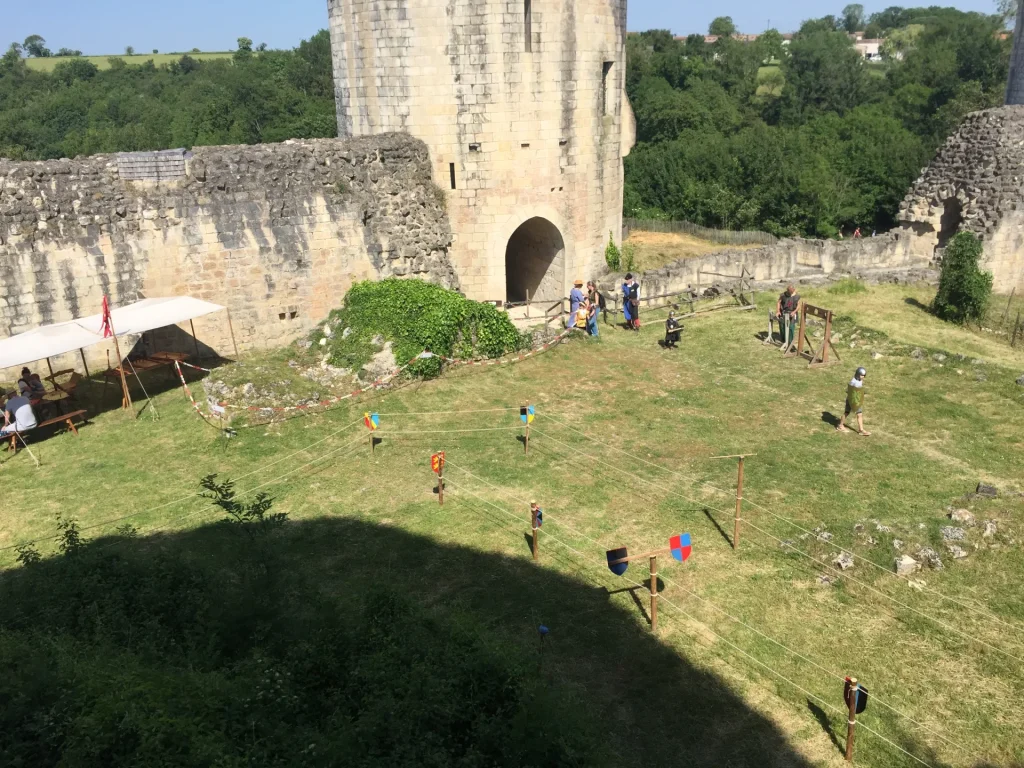 You might even forget to take the exterior tour of the château, which allows you to see the castle from a distance. discover the architectural treasures and innovations of the period. From the almond-shaped tower to its shaft built into the curtain walls, the Coudray-Salbart has more than one trick up its sleeve! Indeed, its ingenious defence system is set out in a spacious corridor, allowing defenders to move quickly and safely to threatened areas. What could be better? And because this castle was not the prey of stone thieves, its state of conservation and successive renovations make it the most beautiful castle in the world.one of the best-preserved 13th-century châteaux in France and England.