Held on the last Sunday in July since 1942, this traditional and popular festival invites visitors to admire the parade of boats, each decorated with between 10 and 15,000 paper roses!
---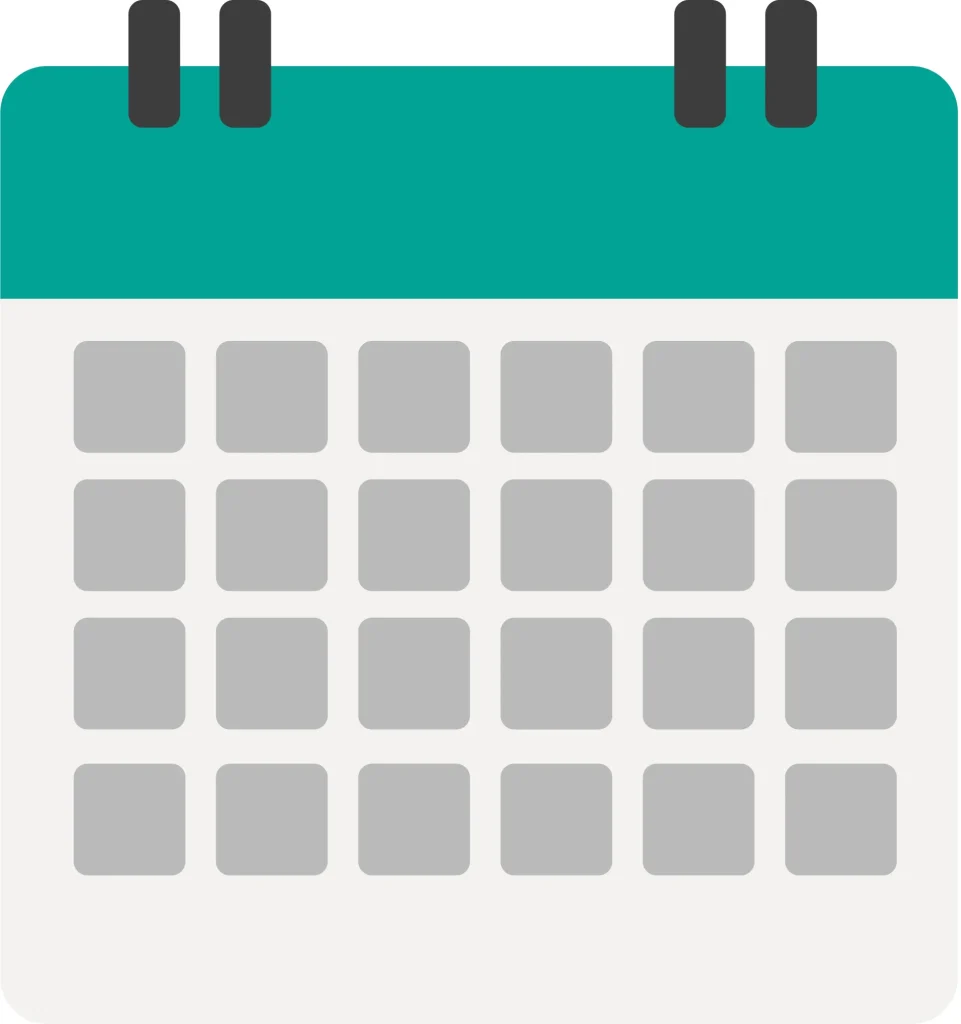 The date
Sunday 30 July 2023 (to be confirmed)
Flower boat festival in Saint-Maxire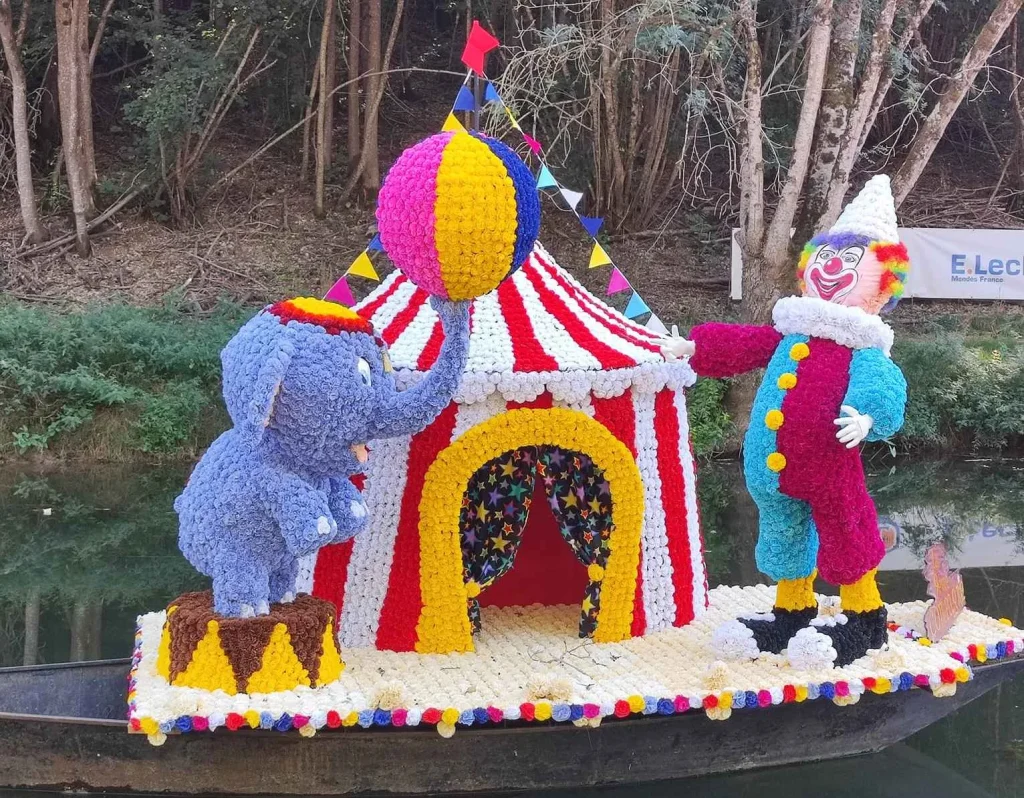 Once upon a time
In 1942, the prisoners' assistance committee organised a fair and a flower boat competition The profits generated will be used tosend parcels to village prisoners held in Germany. The war caused a long hiatus and the event did not resume until 1950, before being cancelled again in 1987. The Festival Committee took over in 1988 and in 2003 was awarded the Grand prix d'excellence du maintien de l'art de la fête.
Up to 10 boatseach decorated between 10 and 15,000 crepe paper rosesIn 2003, the theme was "Cinema", in 2011 it was "The History of France", and in 2018 it was "Birds". Nearly a third of Saint-Maxirais, between 400 and 500 volunteersacross all generations, is mobilised from January to Julyfrom the construction of the hull to the launching of the boat, via the installation of the roses, for the pleasure of the eyes of the public. 6 to 7,000 visitors expected !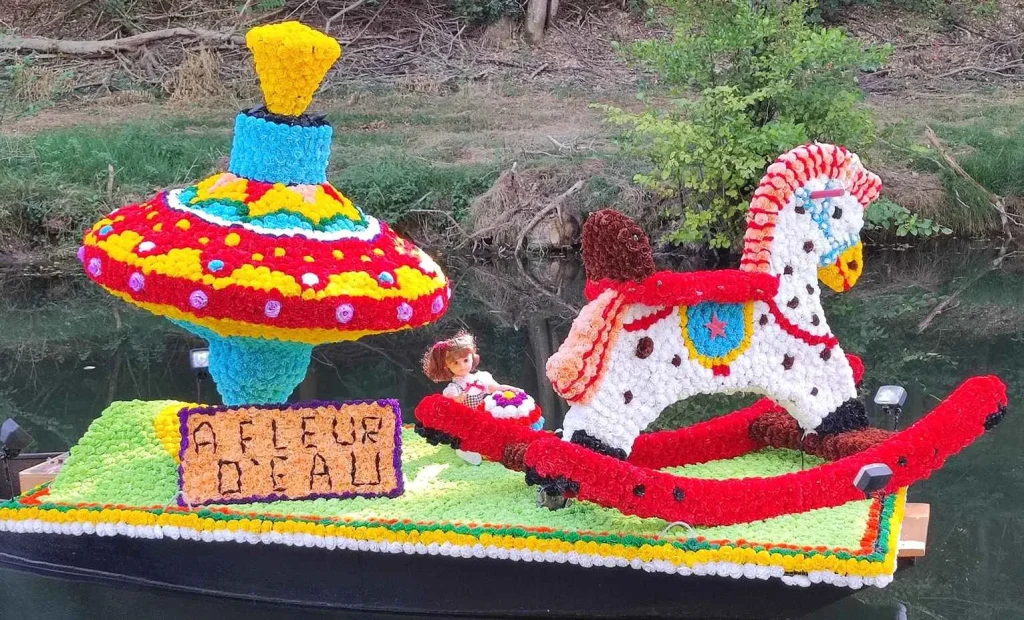 For food and entertainment while you wait for the parade
Fast food (mussels and chips, grills, pastries, ice creams...) and refreshment bar
Entertainment (merry-go-round for children, inflatable structure, trampolines, games of skill, angling, archery, lottery...)
Baby stand (changing table, bottle warmer, microwave).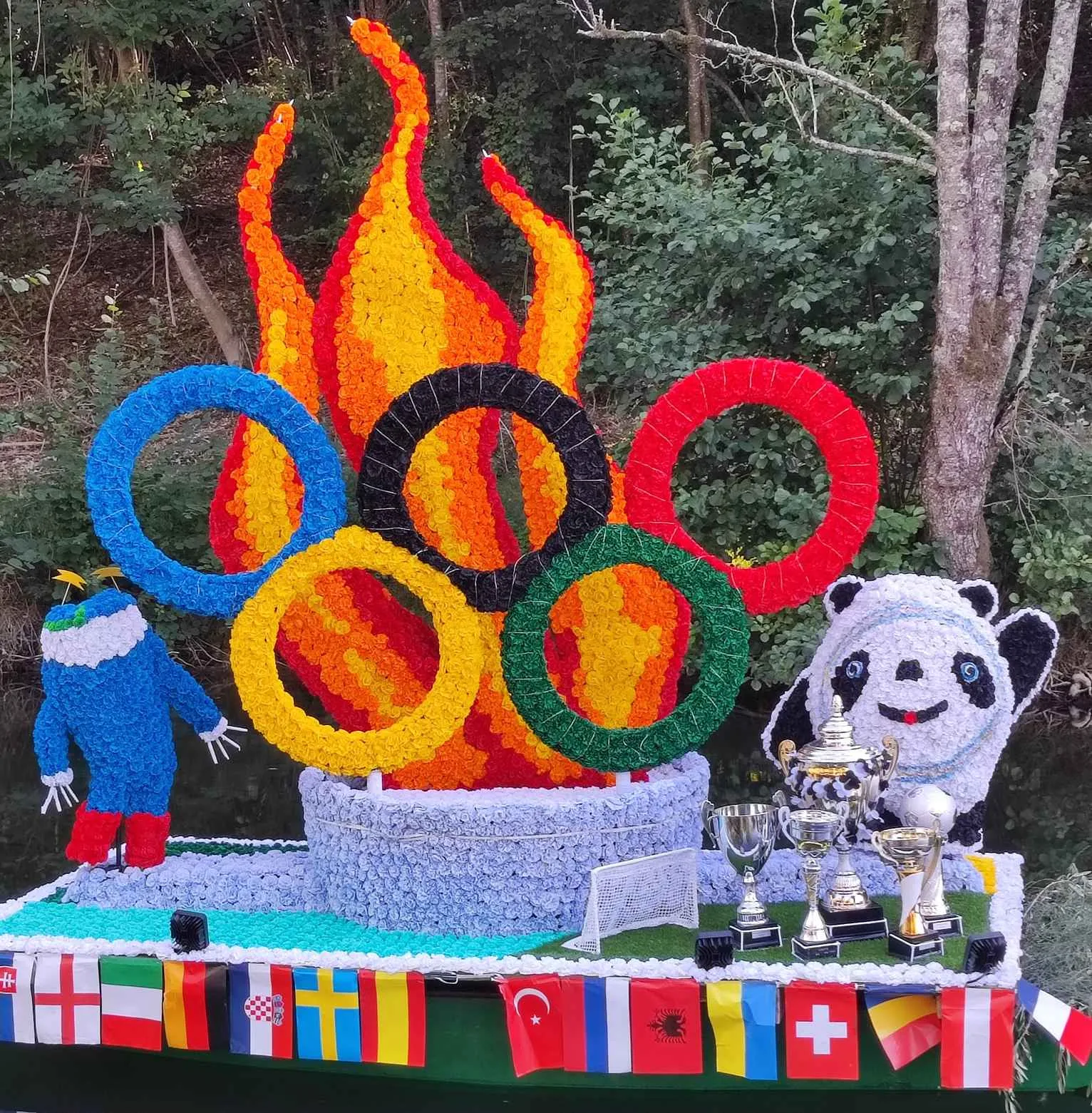 A look back at the 2019 edition