The Marais Poitevin is a pleasant place to cycle, not least because of its flat topography.
---
We have tested a itinerary on the border between Vendée and the Deux-Sèvres passing through ArçaisDamvix and Saint-Hilaire-la-Palud. In the heart of the marshes, these three villages are very popular from spring onwards, because they are market gardens full of pretty riverside paths.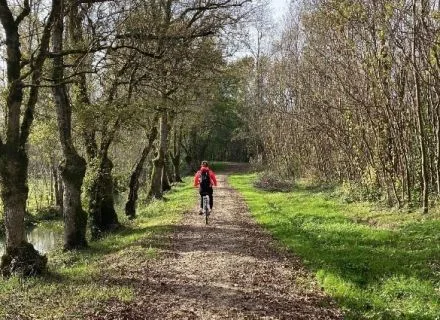 So we started fromArçais at the end of the morning to join Damvix along the narrow paths of the Marais. Here we came across some peaceful-looking cows.
It's true that there are fewer people around at this time of year. Time sometimes seems to stand still, with the sound of birds and the wind moving the leaves of the weeping willows.
On this first part, we are more concerned with paths beside fields and under trees.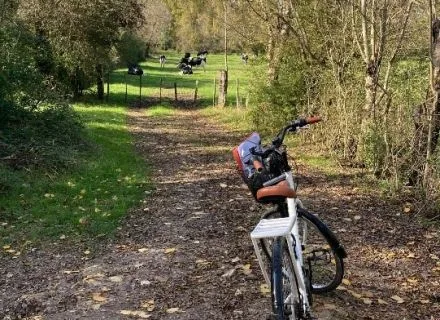 Once in Damvix, we set off again in the direction of Saint-Hilaire-la-Palud. These are mainly riverside paths. This is where we have chosen to picnicwatching the cows and enjoying the calm of the water.
The last part of the route is my favourite: Saint-Hilaire-la-Palud - Arçais. These are very pretty shady paths sometimes bordered by waterways. You'll cross some charming little bridges, making the route a little more challenging at times!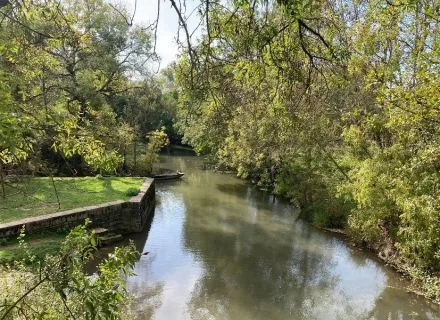 An itinerary that is all the same 30 kilometresBut it can be done in a day or half-day.
A stroll through the Marais is a great way to get away from your sometimes stressful or overly urban everyday life. Here, we take the time to enjoy the essentials and discover the beauty of nature.